New York – Leigh Keno's October sale confirmed the strength of the modern and contemporary art market with sales totaling $1,200,000, exceeding the high end of the presale estimate of $650,000- $1,140,000.
"With only 48 lots offered, the sell-rate was a healthy 80 per cent," reported Leigh Keno. Telephone bidders and two determined bidders in the room battled it out for the top lot of the sale.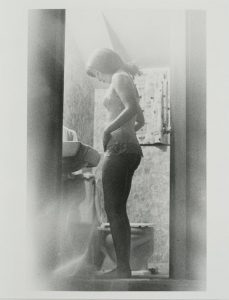 One of the highest priced lot of the day was a Cindy Sherman photograph, Untitled Film Still #39 that sold for $191,000 (est. $80-120,000). This work had been given to Herkimer College in upstate New York in 1979 and was being sold to benefit the school's scholarship fund. Keno noted: "We are grateful to Cindy Sherman for recently kindly signing and dating the work for us, assigning an edition number of "1/10".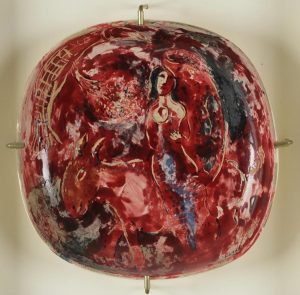 A Marc Chagall glazed ceramic dish created in 1953 achieved $97,500, against a presale estimate of $25-50,000. "I was not surprised at the interest because it was a unique work by Chagall and not from a series," remarked Keno. Ceramic works from the Madoura pottery by Pablo Picasso also did well, the best being a glazed terracotta plaque, "Visage de Femme Pomone", 1968, that brought $20,000 (est. $7-10,000).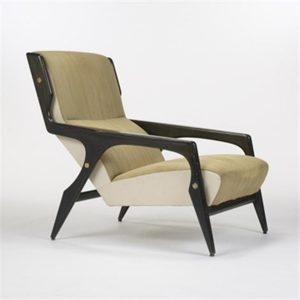 Not surprising for Keno Auctions sale, there were a number of mid-20th century furniture in the auction, including a rare Gio Ponti lounge chair with original upholstery that came in over estimate at $43,750 (est. $15-30,000) and two Ponti sideboards that sold for $16,250 and $13,750, against estimates of $3-6,000.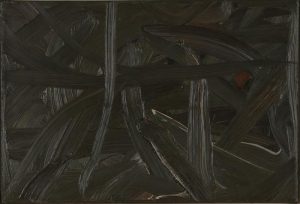 Rounding out the sale was a number of modern and contemporary paintings including: a Sam Francis monotype, which achieved $27,500 (est. $12-18,000); a James Brooks abstract from 1951 sold for $28,750 (est. $7-10,000); and a Gerhard Richter oil on canvas Vermalung, estimated at $10-20,000, was finally hammered down at $48,750.
Leigh Keno said he was very happy with the overall results. "We recently re-designed and renovated our gallery space and lighting system and I love the way that the pieces looked in a clean modern space. The results exceeded the high estimate and we had the opportunity to work with some great objects and of course most importantly, some great people!"