About Keno Art Advisory:
Keno Art Advisory is an independent, discrete advisory and art appraisal firm covering a full range of services for collectors, corporations, executors and not-for-profit organizations. We act entirely on behalf of our clients, providing confidential and objective appraisal services and advice on the acquisition or disposition of all fine and decorative art, jewelry and collectibles, as well as offering collection management and conservation services.
We assist both new and established collectors build significant art collections, manage all aspects of collection administration, consult on estate and philanthropic planning, provide the services needed to manage collections, and supervise the transition of such collections from generation to generation.
Keno Art Advisory has handled fine and decorative arts from the 17th through the 21st centuries, and is recognized for its expertise with a seasoned team that has more than 50 combined years of experience in the art world. We know where to find art, how to appraise it and how to sell it.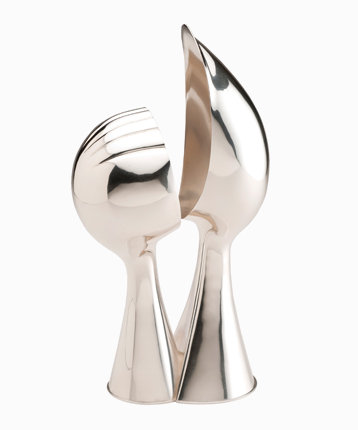 Brokerage Services
Our clients, whether private individuals, institutions, corporations, or professional advisers such as banks and law firms, may be responsible for disposing of the entire contents of a home, an extensive corporate collection, or a discrete collection assembled by a connoisseur. After considering all opportunities we recommend the most favorable sale venue and supervise the entire process, taking into consideration the needs of the seller and whether private sale or auction would be more desirable.
Our services include providing sale proposals and auction estimates tailored to the client's needs; we also work with institutions on private sales and at auction.
Keno Art Advisory offers a range of services to assist collectors in the disposition of their collections, including:
Negotiation of the most advantageous terms of sale and financial packages
Comparative analysis of sales options
Arrange with international institutions for donation and gift projects
Development of relationships with museums and institutions worldwide to develop successful donation strategies
Assist with the care, management, storage and transport of inventory, including personal property, art and antiques
Acquisition
Clients who wish to acquire an individual work, build an entire collection or enhance their collection seek Keno Art Advisory for expertise and direction. Once the collecting objective has been articulated we search for and examine suitable items that match the decisive factors in locating the perfect art work. We facilitate the process from start to finish, assisting with gallery and auction house acquisitions, private sales, payment terms and shipping.
Keno Art Advisory actively researches artist market analysis, advises on the quality, condition, provenance, rarity and value of each work of interest. We are advocates for our clients, without an inventory and therefore offer unbiased assessments based on our clients personal goals and best interests.
We use our expertise and long-term relationships with dealers and auction houses to present the best art available in the international marketplace.
Keno Art Advisory offers collectors the following services:
Access to primary and secondary markets and private sources
Targeted worldwide searches for all works of art
Understanding worldwide art market cycles and economic realities that create buying and selling opportunities
Auction house bidding and gallery acquisition recommendations
Unbiased advice on condition, price, authenticity and quality
Negotiation of terms of purchase