How to Bid
Bidding with Keno Auctions is easy and safe and exciting! You can contact us by telephone, email or fax to start the process. Here are step-by-step instructions on the four ways to participate at auction and how to register:
Results
You will be able to view sale results on our website Kenoauctions.com the evening of the sale. If you are the successful bidder you will be sent an invoice that includes all the information you need to make payment and begin the retrieval process.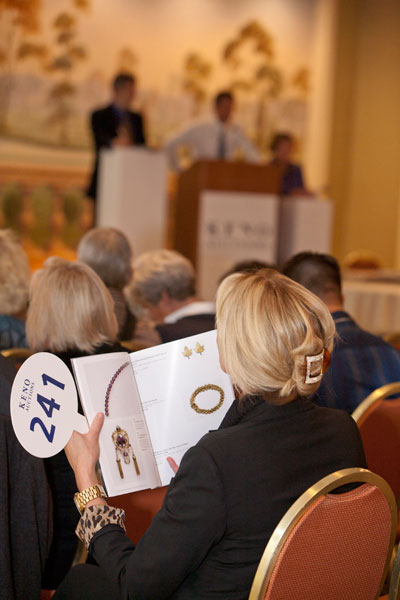 Contact Keno Auctions Bid Department
Our Bids Department is available to complete the Bid Form by phone; we will then send the completed form to you for confirmation. The Bids Department can be contacted at 212 734 2381 or leigh@kenoauctions.com. You may also request condition reports or speak with a specialist about each lot in which you have an interest, in order for you to obtain all the information you need to bid knowledgeably.
Bid Form
To register for phone or absentee bidding, you must complete a Bid Form. You can use our secure online Bid Form to submit your billing and bid information; all details will be sent confidentially and directly to our bid department. Additionally, a blank Bid Form is located in the back of your catalog or you may download one here. Complete the form and return it to the Keno Auctions Bid Department by email.